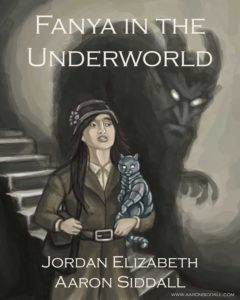 In an Alaska owned by Tsarist Russia, steamtech is melded with spirit magic to create a mighty machine.  The elements are plentiful, but the Higher World crumbles and the local Inuit people are consumed.
When their father dies, the council denies Fanya her inheritance and sells her sister into slavery at the behest of the mysterious Zachary Finley. Fanya's quest to protect her sister and regain what's rightfully hers leads her from the Underworld of Stalgorod to the untamed wilds of greater Alaska.
It isn't just Zachary Finley who wants Fanya to suffer.  Frost Witches and Sea Hags have a thirst for her, and Saints have decided she's perfect to become their tool.
Fanya wanted her family, but it turns out magic flows through her, and it is ready for her to battle against industry for the fate of enslaved souls.
ABOUT THE BOOK
Fanya In the Underworld is a project that grew out of a discussion about the comparison between Steampunk and Fairy Tale tropes. While discussing this and the similarities between Russian folklore and North Pacific First Nations spiritual beliefs, this story started taking shape. As I knew Jordan personally, I brought my cobbled concepts to her and she and I set about making the story our own. The book is a great deal of fun, with action, adventure and monsters. I think you will enjoy it.
The book can be purchased here.
ABOUT THE CREATORS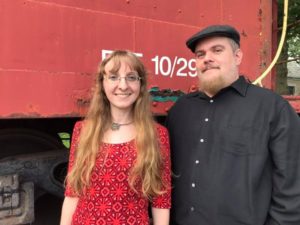 Jordan Elizabeth isn't confessing to being addicted to steampunk fashion and literature, but there's a good chance she lives and breathes it.  FANYA IN THE UNDERWORLD is her thirteenth young adult novel.  She has compiled numerous anthologies and penned multiple short stories.  When not writing, she can be found in Upstate New York dancing to silly songs with her son.  You can contact her via her website, JordanElizabethBooks.com.
Aaron Siddall is an avid fan of folklore, mythology, religion, history, fantasy and science fiction. His work has appeared in many role-playing games and wargames. Role-Playing games are all fine and good, but ultimately restrictive towards the creative process (even moreso nowadays). As an artist he wants to tell stories, channeled through him and onto the page. For the deeper elements to be expressed through his labors and whims.