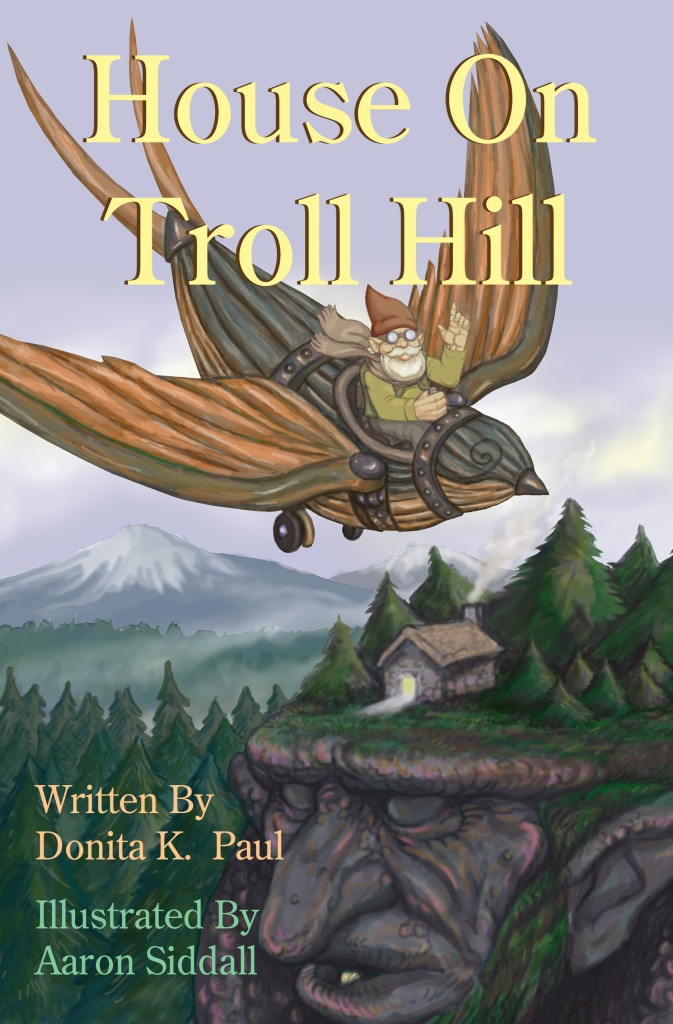 Good news! Donita K. Paul and Aaron Siddall (me) have published a book! House on Troll Hill is an excellent reading aid as well as a fun story for the young and young at heart.
Here is the official press release:
***
HOUSE ON TROLL HILL
English
Available at http://bit.ly/HouseOnTrollHill  Amazon book sales
A reasonably priced, much-needed addition to books for beginning readers.  House on Troll Hill presents just the right content to seize a reluctant reader's attention and motivate him to push forward.
When a young reader chooses a book, he picks up something that won't make him look silly among his classmates. Puppies and kitties, turtles and fish, drawn with an eye for cutesy and color, give off the aura of "baby books." It's no fun to struggle through reading while your friends snicker. An appealing book does not advertise its low level.
House on Troll Hill looks sophisticated. As it engages the child with a fun tale and intriguing pictures, it also provides reading practice. Complex sentences challenge the reader. Quick, snappy sentences reward his persistence and offer incentive to "read on."
The combination of story by bestselling fantasy author, Donita K.Paul, and illustrations by master of line art, Aaron Siddall, gives parents and teachers a book to put in the hands of reluctant readers.
***
So come on by and get a copy! THis book is a perfect gift for kids and other reluctant readers.